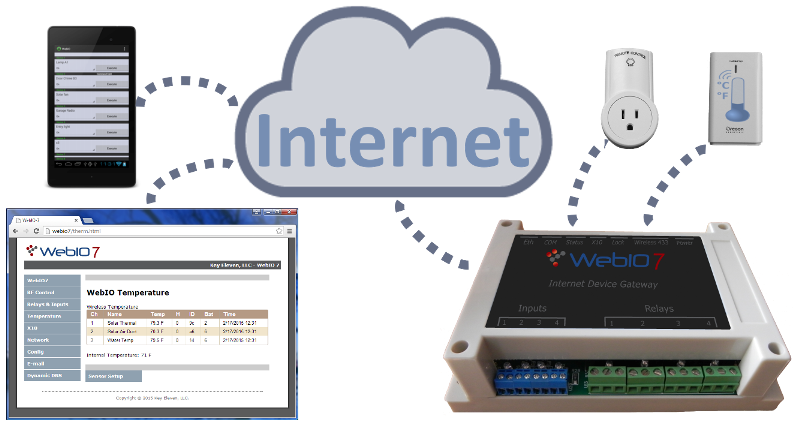 Be Connected
- Stay Informed
Be easily up and running with support for an "out-of-box" install and "zero-config", WebIO can be up and running in 3 easy steps:
1) Connect WebIO to a home network with Internet access
2) Download/install the WebIO smartphone app
3) Entering your provided WebIO-Key. You are now connected to your WebIO and in-control.
WebIO-7 does not requiring a static IP address, port forwarding, or DDNS, but does allow for more "direct" user control by allowing an optional custom installation using standard TCP/IP Routing (WebIO even contains it's own DDNS client).